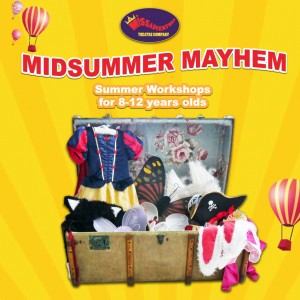 Join Missadventures Theatre Company for a wonderful four days of fun and frolics, as you learn new skills and develop your stagecraft! 
Budding young actors will have the chance to create characters, stories, scenes and plays, experimenting and exploring all things theatre.
Tuesday 2nd - Friday 5th August
9am - 3pm 
£40 per day. 
With different activities & themes each day, join us for 1, 2, 3 or all 4 dramatic days.