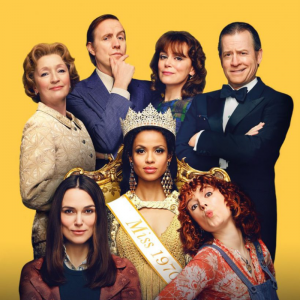 2020 (106mins)
Directed by Philippa Lowthorpe. Stars: Keira Knightley, Keeley Hawes, Greg Kinnear, Jessie Buckley
Miss World 1970 - The launch of a Revolution!  A group of women hatch a plan to disrupt the 1970 Miss World beauty competition in London.
Friday 28th May, 7.30pm. £25 per Car. Rated 12A
Hot dogs and licensed bar. 
Gates open 7.30pm. Films start at dusk. Entry: £25 per car. Grounds close 11pm.