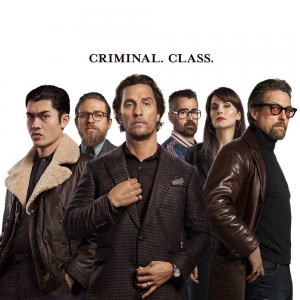 2019 (113mins)
Directed by Guy Ritchie. Stars: Matthew McConaughey, Michelle Dockery, Charlie Hunnam, Henry Golding, Colin Farrell & Hugh Grant.
Criminal. Class. A talented American graduate of Oxford, using his unique skills, and audacity, creates a marijuana empire using the estates of impoverished British aristocrats. However, when he tries to sell his empire to a fellow American billionaire, a chain of events unfolds, involving blackmail, deception, mayhem and murder between street thugs, Russian oligarchs, Triad gangsters and gutter journalists.
Friday 4th June, 7.30pm. £25 per Car. Rated 18
Hot dogs and licensed bar. 
Gates open 7.30pm. Films start at dusk. Entry: £25 per car. Grounds close 11pm.