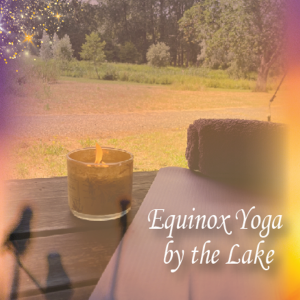 The Equinox is when day and night are of equal length. Our yoga practice is an opportunity to bring a similar balance to our body and mind.
Join expert tutor Camilla for a rewarding and relaxing experience that is sure to leave you at peace.
All but complete beginners are welcome. Please bring a mat and a blanket, if you have other yoga equipment do bring it along, otherwise items will be available for borrowing on the day. 
Saturday 23rd September, 2pm - 3:30pm
Spaces limited so book early!
£15 per person