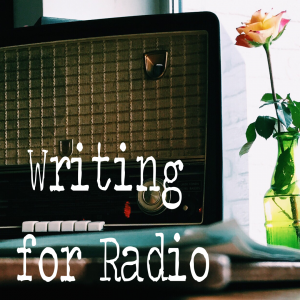 It's often said that 'the pictures are better on radio', and who would deny it? Radio drama is a weird and wonderful art form that exists solely in the ears and imagination of the listener – a writer's medium that relies absolutely on the power of the written word. But how does a radio dramatist set to work providing the hints and clues that allow for the creation of a fully-realised dramatic world? Over this fun and informative weekend, Christopher William Hill will guide you through the process, from the first draft of a radio script to the studio-ready production draft, with helpful 'tricks of the trade' to create vibrant characters and dialogue that pops off the page! No experience necessary.
Christopher William Hill
has taught script writing at The University of Kent and Bath Spa University, and has given talks on writing for the National Theatre, British Council, Victoria and Albert Museum, and is a regular tutor for the Arvon Foundation. He has written extensively for BBC Radio 4 and has judged for the Imison Award, Tinniswood Award and the BBC Audio Drama Awards. He is a Fellow of the Royal Literary Fund. Christopher has written two books on writing: Playwriting From Page To Stage (Hale Books) and Writing For Radio (Bloomsbury).
£125 for two days
Saturday 11th November, 10am - 4pm
&
Sunday 12th November, 10 - 4pm