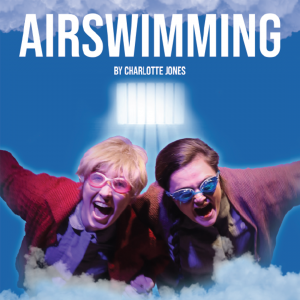 A play by
Charlotte Jones
Directed by Andy Naylor and Issy HuckleThe art of surviving. Together... with Doris Day
A funny, moving, and uplifting play based on the true story of two women from very different backgounds who, having borne illegitimate children in 1920's England, are left to languish for more than half a century in a hospital for the "criminally insane".
They gradually find each other through role play, games, Doris Day - and the pleasure and solace of each other's company.
It is a meditation on the salvation that can only be found in friendship.
I can't cope with it anymore.
I'll help you.
Nobody can help me. I'm a lost cause.
It's my turn to do something for you.
You can't do anything for me.
I can wash your feet for a start. They're filthy
Poignant, intelligent and...wickedly funny.
New York Times
Thursday 12th October, 7.30pm.
Adult: £16    Under 16: £10