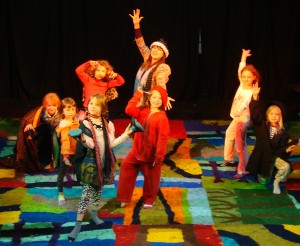 Friendly and Fun Drama Workshops
For Reception to Year 6 pupils. Key Stages 1 and 2.
N.B: Groups will be created appropriate to Key Stages.
Thursdays 26 April; 3, 10, 17, 24 May; 7, 14, 21, 28 June; 5 July. 
4.00pm - 5.30pm.
£50 for all 10 sessions
Join experienced workshop leaders Hayley and Camilla for fun-packed drama sessions featuring a vibrant mix of stories, characters, scenes and plays.
Perfect for siblings, friends and classmates as the sessions incorporate both age-appropriate groups and work as a whole company.
Please note - when booking online our system shows the last date in the season.