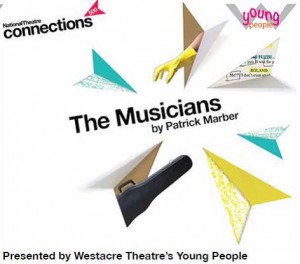 An intriguing, funny and moving play specially written by one of Britain's leading playwrights,
Patrick Marber
.
Part of National Theatre's connections 500 youth festival.
A youth orchestra touring to Moscow encounter last minute chaos when all their instruments are confiscated before they are due to play Tchaikovsky's 4th Symphony. Needless to say, the show must go on!
Saturday 2 April 7pm, Sunday 3 April 5pm & 7pm, Sunday 17th April 7pm
Tickets £8, under 21s £5
Supported using public funding by
ARTS COUNCIL ENGLAND