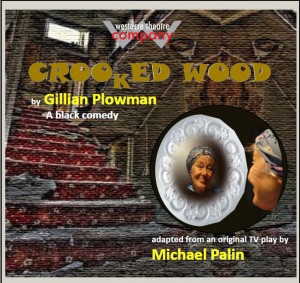 by
Gillian Plowman
Adapted from an original TV play by
Michael Palin


A black comedy about ruthless property developers trying to dislodge an elderly lady from the last remaining property on their prime site.
Surrounded by her cherished possessions in her decaying house with its dilapidated charm, the gentle Miss Barwick proves a disarming and suprisingly formidable negotiator.
Warning to property developers: beware old ladies!
17, 18, 24, 25 November, 1, 2 December. 7.30pm
. Tickets £16 (£12 for Under 21s).