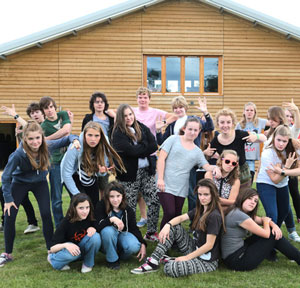 Friendly and Fun Drama Workshops
For 15-18 year olds
Five self-contained sessions - led by Camilla - preparing the ground for next year's youth production of THE GOVERNMENT INSPECTOR.
No commitment to the production at this stage. Casting in January 2018
.
Thursdays 2, 9, 16, 23, 30 Nov.
6.00pm-7.30pm
£25 for all the sessions
THE GOVERNMENT INSPECTOR
Preparatory sessions open to all.
Five sessions exploring aspects of this classic comedy. Casting will take place in January 2018 and the production will be staged at Westacre Theatre during the Spring term (dates to be announced).
The officials of a small town in Russia are suddenly thrown into a frenzied panic when news reaches them of a Government Inspector coming to - well - inspect them.
The Mayor rallies all his people in a frantic clean up operation designed to show the town in its best light or, at the very least, cover up all its secrets! Speculation is rife about the whereabouts of the Inspector and when a passing conman grabs an opportunity to capitalise on the hysteria, things take an hilarious and unexpected turn!
Originally written in 1836, this bitingly witty and hugely funny masterpiece features an array of larger-than-life characters and superb one-liners.
Please note - when booking online our system shows the last date in the season.