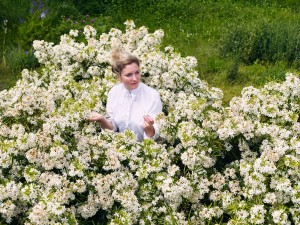 "…unlike anything experienced at Kew"
Maria Devaney, Kew Galleries and Exhibitions Leader, Autumn 2017
This year the Swaffham Visual Arts Festival will open with its launch event at Westacre Theatre with a talk and display of work from the internationally acclaimed installation artist Rebecca Louise Law. Rebecca is best known for artworks created with natural materials namely flowers and other flora. Notable commissions include 'The Grecian Garden' (Onassis Cultural Centre, Athens), 'Outside In' (Times Square, New York),
'The Beauty of Decay' (Chandran Gallery, San Francisco) and 'Life in Death' (Shirley Sherwood Gallery, at
Kew Gardens, London). Law's work has also been exhibited by Bo.Lee Gallery, Broadway Studio & Gallery, NOW Gallery and at sites such as the Royal Academy and the Victoria & Albert Museum.

Saturday 6th October, 7.00pm
 
Tickets with canapés & wine 
£15 per person
Available from:
Ceres Bookshop,
London Street, Swaffham
01760 722504
Contact Cathy Warnock 07810 002383 for any further information about this event