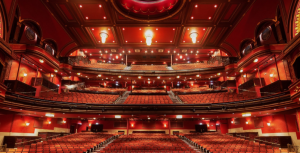 Mayflower Theatre , (formerly the Gaumont Theatre and originally The Empire Theatre) has been a huge part of Southampton's community since 1928. 
Learn about Mayflower Theatre's heritage, what they are doing now and the incredible productions that have taken to their stage. 
Get involved in this interactive talk! Learn about their performances and even take a look at some of their archive material.