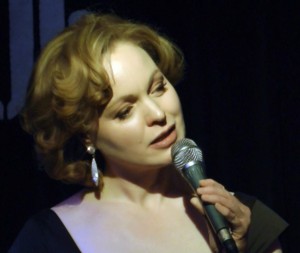 An exciting and varied programme with vocalist Zoe Francis, Jim Mullen on guitar and pianist Gareth Williams, accompanied by Mick Hutton (bass) and Tristan Mailliot (drums).
London-born Zoe Francis started singing while living in New York and attended the Barry Harris Workshops leading to regular gigs with musicians including Harry Allen, Chris Flory and Jo Cohn. Back in the UK, she recorded her first album with Dave Newton and joined the London jazz scene at the 606 Club, Bull's Head, Barnes and Ronnie Scott's. Her tribute to Blossom Dearie was released in 2018 and she has recently recorded her fourth album Blue Town.
According to the 2018 British Jazz Awards, Jim Mullen is the UK's top guitarist. One of his early successes was with Dick Morrissey in the acclaimed Morrissey-Mullen band. Jim has worked with some of the best-known US jazz artists, among them Herbie Mann, Mose Allison, Georgie Fame, Gene Harris and Claire Martin. His mellow, lyrical improvisations always swing in the best jazz tradition.
Gareth Williams is one of the most creative and dynamic pianists on the current jazz scene. His varied career, after Cambridge and the Guildhall School of Music, started on guitar and as keyboardist/MD of the jazz hip-hop band Us3. After switching to piano, he worked extensively with Claire Martin and as accompanist for various well-known American jazzmen, including Art Farmer, George Coleman, Bud Shank and James Moody. His Power Trio album received a five star review in the BBC Music Magazine.
A bar serving beer, wine and soft drinks will be available.
Tickets: £22, student £12 including 2 course supper supplied by Chives of Bourne End