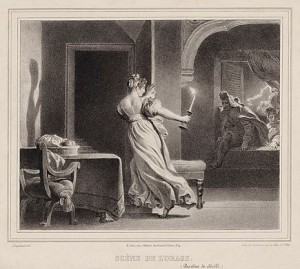 Barefoot Opera bring their inventive, exuberant ensemble style to Rossini's comic masterpiece, Il Barbiere di Seviglia, (The Barber of Seville). Sung in Italian with English surtitles, fully staged and with our famous 'Barefoot Band' led by Lesley Anne Sammons, our young singers will dazzle and delight you with their style and charisma.
Figaro the barber is played by Oscar Castellino, who has just completed a full scholarship with the Welsh National Opera Academy and Rozanna Madylus alternates with Monique Klongtruadroke as lively, richly toned Rosinas.
Rossini's music has been compared to "the best champagne", so come along to indulge in the bubbles and enjoy the comedy, as Rosina (spoiler alert) successfully maneuvers her way out of her revolting guardian's toils and into the arms of a gorgeous young Count.
Rossini's The Barber of Seville was first performed at the Teatro Argentina in Rome on 20 February 1816. Rossini's Barber has proven to be one of the greatest masterpieces of comedy within music, and has been described as the opera buffa of all "opere buffe". After two hundred years, it remains a popular work.
Directed by Jenny Miller. Check http://www.barefootopera.com for more details.
Tickets: £18, Students £5