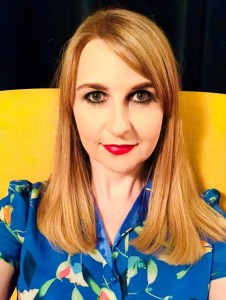 Helen Cullen's debut novel,
The Lost Letters of William Woolf,
was published in the UK and Ireland in 2018, in the USA in 2019 and also in translation to numerous foreign markets.  Described as "Enchanting, intriguing, deeply moving" by the
Irish Times
and "delightful" by the
Sunday Times
, Helen received a
Best Newcomer
nomination at the 2018
Irish Book Awards. 
Her debut has also been optioned for television by Mainstreet Productions whose past successes include Downtown Abbey and Broadchurch.
Helen's second novel, The Truth Must Dazzle Gradually, was published in 2020. On an island off the west coast of Ireland, the Moone family gather, only to be shattered by tragedy. Murtagh Moone is a potter and devoted husband to Maeve, an American actor struggling with her most challenging role yet as mother to their four children. Now Murtagh must hold his family close as we bear witness to their story.  We return to the day Maeve and Murtagh meet, outside Trinity College in Dublin, and watch how one love story gives rise to another. As the Moone children learn who their parents truly are, we journey onwards with them to a future that none of the Moones could predict. Except perhaps Maeve herself.
Before writing, Helen started her career with Ireland's national broadcaster, RTE, where she worked in the radio live music department before moving to London in 2010. Before signing her publishing contract, she most recently worked for Google. She holds a BA in Communications and MAs in Theatre Studies and English. Helen now lives in South Bucks.
You can read more about Helen at www.helencullen.ie and find her on Twitter as @wordsofhelen