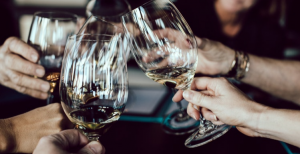 Ye Olde Fleece hosts its monthly Wine and Cheese evening! Whether you're in a group or flying solo, you'll find some of the best conversations arise on an evening such as this. Sample 4 different wines, mix and match with different local cheeses, and decide on your favourite pair as you travel from one country to another. 
THIS MONTH: Red Wine
5th September
19:00-21:00£25 per person
, groups welcome.
Please inform us in advance if you wish to be seated together.