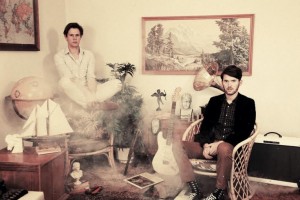 Melbourne group Boyeur will be performing at Rad this June as part of a national tour. They will be providing an intimate look into songs from their EP '
Gold Street'
.
Teaming up with two of Australia's best hip-hop minds, Producer One Above (Hilltop Hoods, Chance Waters, Mantra) and mix engineer DJ Reflux (Illy, Funkoars), Boyeur have constructed a recording dense with musical intricacies.
Their style fuses pop music, hip-hop beats and neo-classical chamber music— distinct genres and cultures they find equally meaningful.
The result is an intimate ride through multiple genres—a look into the lives of two boys from everywhere and nowhere. A fine mixture of the old and the new.
They will be joined on the night with some of Wollongong's finest new acts for a night of music not to be missed.
Rad
June 7, 2014 - 8:00pm, 18+
Tickets $5 +bf pre // $10 door