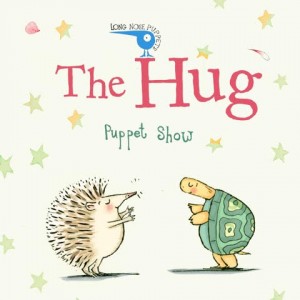 Sunday 20th March 2022 at 3pm

Long Nose Puppets are proud to announce their brand-new show The Hug
Based on the heart-warming and funny book 'The Hug' by Eoin McLaughlin and Polly Dunbar. Starring a Hedgehog and a Tortoise both in search of a restorative hug.
Facing many rejections along the way, they meet a rather scary badger, an obsessive squirrel who knows A LOT about nuts, a fabulous fox and an owl who is trying hard to be wise. A tale of hope, empathy and acceptance.  
Set to Tom Gray's beautiful and witty music, the audience are invited on a journey full of fun, laughter and love...and at the end, a very special hug from our puppets. 
Running time 45 mins plus meet the puppets. 
Tickets £8.00 adults, £6.00 children and £25 for a family of 4 - 2 adults & 2 children.BOOK TICKETS ONLINE, CLICK ON THE LINK - 6.5% booking fee applicable
Box Office: 01795 471140

This children's performance is perfect for 2-7 year old's and is brought to you in association with Applause Rural Touring.



*Important information - The lift in Central House is currently out of order – should you require help getting upstairs please contact the theatre in advance. We apologise for this issue which is beyond our control.