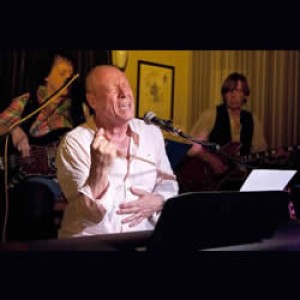 Musician, singer, performer, piano player, songwriter, record-producer – Tony O'Malley's career to-date has embraced many achievements. He was asked to play piano for a group from Liverpool called Arrival, who had travelled to London to seek a recording contract. The band featured four amazing singers Frank Collins, Dyan Birch, Paddie McHugh and Carol Carter, and went on to have two top ten hits throughout Europe with "Friends" and "I Will Survive" . In 1970 the band appeared at the Royal Command Performance.
Tony then joined forces with drummer Terry Stannard, which marked the birth of Kokomo, a ten-piece band that went on to take London by storm in 1973, culminating in a debut album - "Kokomo 1", now a classic among collectors.
By 1992, Tony had established a solo career and was playing monthly at the 606 Club in Chelsea, working with the cream of British musicians. He performed many times at Ronnie Scott's Jazz Club and recorded his first solo album, "Naked Flame", there in 1994.
Later albums were released in Belgium, where Tony set up a studio, and in Georgia – where Tony recorded his sixth and seventh albums.
Having spent 13 years abroad, Tony moved back to England in 2012 – to the benefit of Black Mountain Jazz and other home clubs.
Sunday 29th September - Lunch & Jazz at 13:00 - Just Jazz at 14:00
Tickets
£15 (Lunch & Jazz) and £10 (Just Jazz)