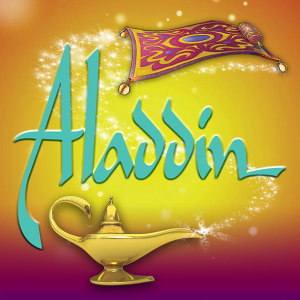 This traditional family-friendly pantomime is packed with excitement, slapstick, romance, a ghost scene, stunning costumes, song and dance. All we need is participation from you, the audience. 
In China, Widow Twankey runs a laundry with her two sons Wishee Washee and Aladdin. Wishee is not very clever and Aladdin has bigger dreams. The business often struggles to stay afloat. Aladdin is always up to mischief, messing around in the market square and chasing the ladies. One day a Princess comes into his view, and she changes his life forever.
Meanwhile, in the land of the Pharaohs, the evil wizard Abanazer has plans for Aladdin himself. According to prophecy, Aladdin is the only person able to enter the cave of wonders for Abanazer. When the Genie is out of the lamp, the adventure begins!
Sunday 29th & Monday 30th December 2019 - 2.00pm & 6.30pm each dayTickets 
Early Bird until 17th Nov:  £11.50 / £7.50
Rear Stalls £8.00
From 18th Nov:  £13.50 / £9.00
Rear Stalls £8.00
Group of 10 or more people:
£1 off each ticket when booked at the same time and for the same performance. Not applicable with early bird offer.
Please ring the box office on 07758 841523 for group discounts.
Wheelchairs:
Wheelchairs must be at the back of the rear stalls, and each wheelchair space must be booked with a seat for a carer; there is no charge for a carer.
Concessions:
are for under 16s, pensioners and those on benefits.