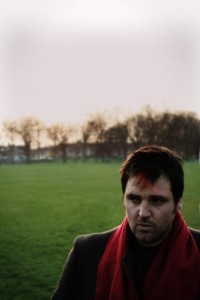 2015 has been quite a year for Alex with the continued promotion of his latest album, 'Urban Wilderness. Featuring
multi-layered harmonies, loops, songs of family & romance, tracks written across the globe: Urban Wilderness is the long-awaited return
album presented five years on from his last solo effort, 2008's 'Good In The Face Of A Stranger'
It is 12 tracks of pure, pop-tinged song craft, the 4x ARIA-winner finally returning home after 5 years living & working abroad in London.
Introduced to the masses via the radio hit, 'Better The Less You Know', (http://youtu.be/Wx67aC7oz7o) Alex recently released a third
single, being the upbeat rock anthem 'Good Thing' accompanied by an epic video clip in the form of a short movie!
Five years in the making, for fans at home Alex Lloyd's latest listen is long overdue. "I don't want to jinx this record, but it's great.
I did things I hadn't really done before – and I'm proud of that." Following up on the launch of the album and new single & the announcement
that Alex has re-written his hit 'Coming Home' as the theme for Richmond Football Club, Alex ventures to Cronulla for a
special acoustic performance - celebrating in intimate mode at The Heritage Hotel.
Saturday 19th September 2015 7pm
Tix $25+bf