AN INTIMATE EVENING WITH HOLLY THROSBY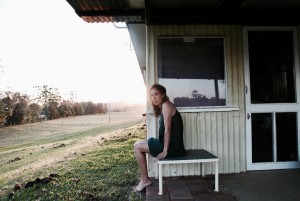 Following a quickly sold out Sydney show in March (in support of her sixth solo album After a Time), Sydney musician and novelist, Holly Throsby, has announced a run of shows in Wollongong, Sydney, Newcastle and Cronulla for October/November. These will be intimate solo performances, of songs both new and old. This is Holly's first solo tour since 2009.

After a Time received a mountain of praise, including rave reviews from the The Sydney Morning Herald, Rolling Stone, Stereogum, Yen and The Music among many others. The first single 'What Do You Say?' (ft. Mark Kozelek) has racked up 1 million+ streams on Spotify, and the second single 'Aeroplane' has had a staggering 4 million+ streams.

News of the tour comes just as Holly is about to release 'Mountain', the third single from After A Time, on July 10th.
[Download here]
Amid touring After A Time, Holly has been on the book circuit, speaking at the major writer's festivals in Perth, Adelaide, Sydney, Newcastle and, up next, Byron Bay. Her debut novel,Goodwood, was shortlisted for an Indie Book Award and two Australian Book Industry Awards (ABIAs). She is currently working on a second book.
DOORS OPEN AT 7PM
SUPPORT STARTS 8:45PM
MAIN BAND START AT 10PM
Book
Venue Heritage Hotel
240 Princes Highway
Bulli
NSW 2516