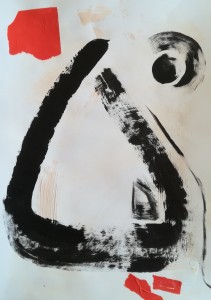 Inspired by my arts-led advocacy work on neurodiversity, 'Life on a Spectrum' is an interactive art exhibition that
uses visual art, writing, videography and performance art to involve viewers both onsite and online.
The work builds on previous autism-related exhibitions 'On a Spectrum – an exploration of Asperger's syndrome' and 'Around the World in 80 Washing Lines', as well as an arts- based project on 'Women and Autism' created in New York City.
Visitors can play an active role in the creative process at 'Life on a Spectrum'. They are encouraged to interact with exhibit elements by generating their own art using pre-cut magnetic shapes and leaving responses to questions related to autism specific traits. The exhibition will grow naturally over time, as more reactions are collated and the narrative on neurodiversity continues to grow within the space.
The aim is to capture the imagination of people from all backgrounds to learn about, and celebrate, neurodiversity.
Wednesday 25 March – Sunday 12 April
Free Admission