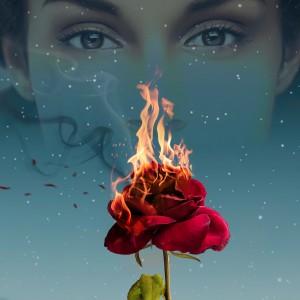 "I have been bent and broken, but – I hope – into a better shape."
  - Estella, Great Expectations.
This ground-breaking, imaginative and vibrant new adaptation of Charles Dickens' Great Expectations dives straight to the heart of one of literature's most unforgettable heroines – Estella.
This re-envisioning of Dicken's best-loved novel, led by a band of three actor musicians, follows the story of Estella's astonishing self-discovery.
Against a backdrop of live original music and visual theatre making, audiences will witness the true nature of Estella's relationship with Miss Havisham and her desperation to discover her real Mother's identity. In this radical re-working, will Pip and Estella be together forever? Will Estella finally be able to leave her dark past behind and step into the light?  
Co-produced by multi-award winning Theatre6 (The Scottsboro Boys – West End, Persuasion, Gabriel) and Tales Retold (Uncle Vanya, Antigone, More Light), adapted by Kate McGregor, with live original music by Maria Haik Escudero and production design by Charlotte Cooke.
We collectively believe in the importance of placing diverse female narratives at the heart of what we create – generating new perspectives through the re-working of classic tales.  
★★★★ "
A rewarding, haunting evening
" The Telegraph (Gabriel) 
★★★★★ "
Captivating. Full of emotion and drama
" Windsor Express (Persuasion) 
★★★★★ "
Brave, brilliant and unmissable. I urge you to buy a ticket
" The Times (The Scottsboro Boys) 
Saturday 26 June - 2pm and 7.30pm, run time approx. 65 minutes (no interval)
Tickets: £15, £13 (concessions) - This will be an outdoor production and the audience is not covered, so please come prepared for the Great British Weather.