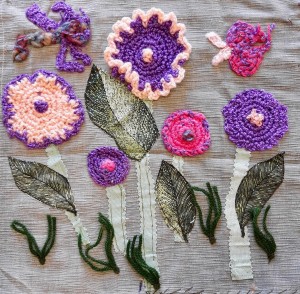 There is much to love and celebrate in the world around us and yet we also know how much we love is fragile and impermanent. This free creative writing workshop invites participants to focus on what they cherish in the world around them. It is led by Kathleen Bell, a published poet and experienced workshop leader.
Kathleen welcomes people whatever their level of experience, whether they are experienced creative writers or just want to have a go. The starting point will be the little things we notice and love in the world around us, which may be as small as a pebble, a berry or a leaf.
At the workshop, you can choose to write in poetry or prose - whatever seems best at the time.
It would help if you could bring pen or pencil, and paper, or whatever writing implements you need to use.
We hope it will be a friendly experience in which we can all share an enjoyment in writing - our own and one another's - as well as deepening our awareness of the world we inhabit.
Wednesday 11 August, 2.30pm - 4.30pm
ADMISSION FREE (BUT YOU DO NEED TO ENROL IN ADVANCE)
You can read our updated Covid-19 policy
here