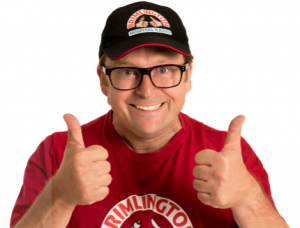 Tom Binns is the star and co-writer of the BBC 1 Friday Night comedy series Hospital People. 
He is also an award-winning and critical acclaimed character comedian working the International Comedy Festivals and the UK Stand Up Comedy Circuit. His alter egos Hospital radio DJ Ivan Brackenbury and The''Psychic' comedium have won him multiple five star reviews and many awards both at home and abroad, including Fosters Comedy God and Best International Comedian. 
Tom claims to have discovered a genuine 'psychic' ability and performs as The 'Psychic' Comedium. In his performances, Tom makes jaw dropping revelations about his audience but is he gifted, is he deluded or is he just full of doo doo?!
Whatever you decide his gift for comedy is undeniable and his 'psychic' powers are unbelievable!  And if that wasn't enough, Tom will be supported by 8/10 Cats Do Countdown, Dictionary Corner favourite and Edinburgh Comedy Award Nominee - Hospital Radio DJ Ivan Brackenbury!
The Psychic 'Comedium' is, 'a masterclass in improvisation, character comedy and mindreading' - Telegraph ⭐️⭐️⭐️⭐️⭐️ 
With DJ Ivan Brackenbury, 'Binns has his character nailed and he mines the comic seam, ruthlessly to create top-quality entertainment with practically universal appeal' - Guardian ⭐️⭐️⭐️⭐️ 
 
RESCHEDULED - Saturday 8 January - 8pm
Tickets: £16.50

Adult themes - not suitable for ages below 16