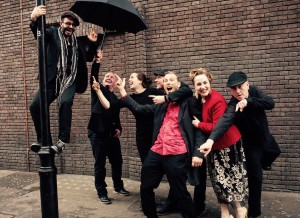 The Red Stripe Band are thrilled to be celebrating their 25th year in the business and return to Riverhouse to celebrate at one of their favourite gigs in the calendar.
The band will be playing an entertaining mix of boogie woogie, jive, and rock n roll classics as well as their own songs.
Be ready for on and off stage antics in an engaging and ever moving show. Get your tickets early as this show always sells out!
"Imagine a smaller version of the Jools Holland Orchestra without the annoying front man!" - Time Out

Friday 26 November - 8pm
£20 (£18 concessions)
(please book in your family bubbles or individually to help us seat you according to covid regulations at the time)