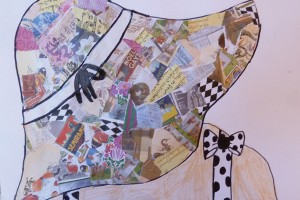 Saturday: 25 Sep; 9, 23 Oct; 6, 20 Nov; 4 Dec
11.30am - 1pm  (8 - 13 years)
Tutor: Anett Black
* £8 drop in (£45 term and secures a place)
Purse-friendly art club which encourages children to interpret into an art form what they have seen and been inspired by, through the changing exhibitions in our Robert Phillips gallery. each session begins with viewing the exhibition together, discussion about the pieces, and when possible, students are able to meet the artist(s). After this, students work in the studio on their own creative responses and in doing so experience handling different materials and learn various techniques throughout the year.
You can read our updated Covid-19 policy
here