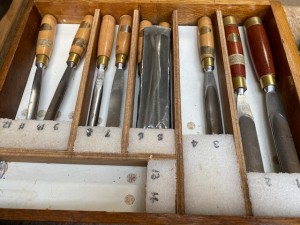 Join our friendly, informal group of woodcarvers where we don't have a tutor so we all 'chip' in to help each other.  You can attempt any project you wish - the only limitation are the tools we have, size of wood and your imagination!
Some wood is available but it would be better if you brought your own.  Lime is an excellent wood to carve but an old post can be just as good.                   
£8 per session - tools available but feel free to bring your own. 
​10am - 12.30pm
•   September 9, 23
•   October 7, 21
•   November 11, 25