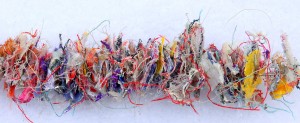 Open daily 10am - 4pm
Wednesday 10 – Sunday 21 May 2023
Exhibition of Textile and Mixed Media Art
Meet the Artists Viewing on
Saturday 13 May from 11am -3 pm
. No invite necessary.
The 8 members in DIVERSITY are practised at taking a theme and realising their own interpretation, with each individual member's body of work remaining unique in commentary, style and methodology. Nevertheless, as a group of 16 years standing, they are extremely comfortable developing work and exhibiting as a collective.
The work in SURFACE:TENSION aims to be both thought provoking and stimulating.
Topics covered are Land and Seascape, the Built Environment, Environmental Concern, Nature Studies and Healing.
www.diversity-textileart.com