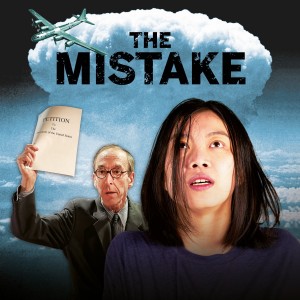 One of the successes at last year's Edinburgh Festival Fringe, and following a sell-out run at London's trailblazing Arcola Theatre, this urgent new play by Michael Mears explores the events surrounding the catastrophic 'mistake' that launched our nuclear age.
1942
. On a squash court in Chicago a dazzling scientific experiment takes place, which three years later will destroy a city and change the world - forever.
Two actors, one British, one Japanese, enact the compelling stories of a brilliant Hungarian scientist, a daring American pilot and a devoted Japanese daughter, in a fast-moving, thought-provoking drama about the dangers that arise when humans dare to unlock the awesome power of nature.
Duration: 80 minutes
Suitable for ages 15+
If you are happy to stay a little longer, there will be a Q and A session after the performance.
Tickets
: £17 (£15 concessions)
Saturday 23 September 2023 - 7.30pm
Written by Michael Mears.
Performed by Michael Mears and Riko Nakazono.
Directed by Rosamunde Hutt.
Photographs by SImon Richardson.
Winner of a Spirit of the Fringe Award Edinburgh 2022.
Shortlisted for the Sit-Up Award Edinburgh 2022
★★★★ 'The past comes alive - a gripping piece of storytelling.' (THE TIMES)
★★★★★ 'I was genuinely blown away by this production. A dramatic treat.'
(UK THEATRE WEB)
★★★★ 'A powerful examination of humanity in the wake of Hiroshima.' (THE LIST)