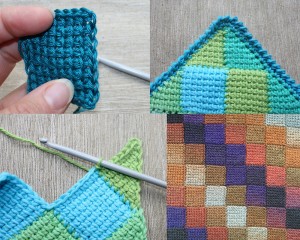 Riverhouse Hookers Crochet Group – Friday Daytime Crochet Courses
Meet up with our friendly crochet group and learn new techniques with guided projects and experienced tuition.
Tutor
: Merrian Holland
Days
: Fridays 12:30- 2.30pm
Cost
: £60* for four weeks
Skill level:
you must be
confident with basic crochet stitches (learn to crochet in one of my beginners classes :
click here)
Contact
: mezzamay@icloud.com
*depending on course length and if materials are required.
Skill Level – Improvers
Not suitable for complete beginners.
Times & Dates

Course 1

Introduction to Tunisian Crochet
Week 1 : Friday 29th September 12:30-2:30pm
Week 2 : Friday 6th October 12:30-2:30pm
Week 3 : Friday 13th October 12:30-2:30pm
Week 4 : Friday 22nd October 12:30-2:30pm

Course 2

Subject TBC
Week 1 : Friday 3rd November 12:30-2:30pm
Week 2 : Friday 10th November 12:30-2:30pm
Week 3 : Friday 17th November 12:30-2:30pm
Week 4 : Friday 24th November 12:30-2:30pm
 
Course 3

Christmas Project
Week 1 : Friday 8th Decenber 12:30-2:30pm
Week 2 : Friday 15th December 12:30-2:30pm
 
Course 4
 
Subject TBC
Week 1 : Friday 19th January 12:30-2:30pm
Week 2 : Friday 26th January 12:30-2:30pm
Week 3 : Friday 2nd February 12:30-2:30pm
Week 4 : Friday 9th February 12:30-2:30pm
 
For more information and to book: Mezzacraft Crochet Courses