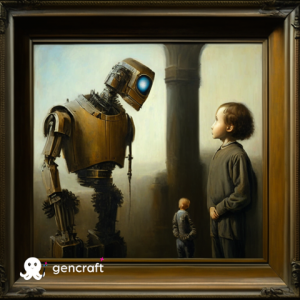 Enter the debate as Peter Klein delves into the captivating world of AI and ChatGPT whilst exploring the profound implications of AI on our lives, with a special focus on the arts, jobs, and the future of humanity. Can AI be guided by human values and can we shape a future where technology serves the betterment of humanity? How will this affect our children and grandchildren? Come along to our free presentation to find out.
About the speaker:
Peter Klein owns 3 global companies on the leading edge of AI in social media, government infrastructure, and supply chain. Peter proactively helps people amplify their purpose and build communities by using technology as a tool, versus wasting their lives scrolling.  

Being an enthusiastic educator, Peter is a board member at the University of Minnesota Nursing School. He started Educate Ethiopia, a registered charity which maintained the running of twenty-one schools in Northern Ethiopia, allowing 6000 children to receive education before the outbreak of war in Tigray.
Free admission, reservation required.
Duration: 1 hour
Time: 7:30 - 8:30 pm
Wed 28 June 2023
This event is a joint collaboration between Elmbridge u3a and Riverhouse Barn.