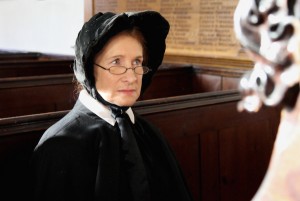 Doubt: A Parable by John Patrick Shanley
The Pulitzer Prize and Tony Award winning thriller
"There is no such thing as a simple truth."
From the company that brought you Bernard Shaw's 'Pygmalion' in 2014 comes a gripping mystery wrapped in an enigma...
St. Nicholas Catholic School, New york, 1964. A year after President Kennedy's assassination, uncertainty fills the air, but, according to progressive priest Father Flynn, "Doubt can be a bond as powerful and sustaining as certainty." Meanwhile, austere school principal Sister Aloysius has her own doubts about Father Flynn's moral conduct. Without proof, the only thing certain is doubt.
With thanks to the RC Sherriff Trust.
Wednesday 28 - Saturday 31 October
Tickets: £12 (cons £10)