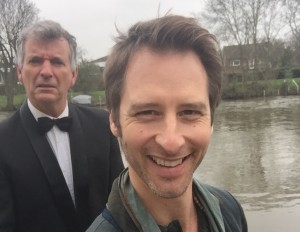 Starring 90's pop star Chesney Hawkes and Radio 4 comedian and best-selling author Tony Hawks
Chesney and Tony discovered a while back that they have more than a surname in common. They're both one hit wonders - and thoroughly nice chaps. They struck up a friendship and began meeting occasionally to write songs and chew the fat. Join Tony and Ches as they interview each other about their lives, sing some of the songs that have influenced them and shaped their careers, and do battle for who can get the biggest audience response to their 'hit'.
"A wonderful evening. Funny, at times moving, with great music and repartee."
Metro
"Hawks and Hawkes work terrifically together and are great entertainers. Warm and uplifting."
Ed Bye, Producer of French and Saunders
"What's Hawkes doing with Hawks?"
Nik Kershaw
"What's Hawks doing with Hawkes?"
Jack Dee
Friday June 22 - 8pm
Tickets
£12, £10 concessions