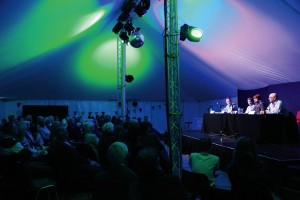 Monday 11th September at 7.30 p.m.
Join us again this year for our panel discussion about science issues. This year we will begin with 3 or 4 short presentations to provide some background and stimulate discussion and debate. We will then open up to the floor in the usual way.
The panel this year will include:
Professor Ed Lester, University of Nottingham. Ed will address some of the exciting developments at the interface of chemistry and engineering, such as solar energy, batteries and wearable electronics.
Ali Stickings, Royal United Services Institute. Ali will speak about her work at RUSI on space security and other areas concerning UK resilience to external threats.
Professor Barry Stickings will speak about sustainability and what the chemical industry is doing to promote global sustainable development.
As usual, we are expecting a lively debate with many questions, concerns and opinions coming from the audience. Questions ahead of time can be sent to barry@willottsfarm.net.
Cash Bar and Snacks.
Did you attend this event? Please give us your feedback by clicking here:
https://www.surveymonkey.co.uk/r/8P56KT3
​