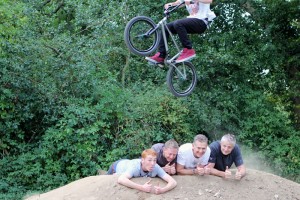 Sunday 10th September 2 - 5pm
An exciting challenge event for children and teenagers. The aim is to test biking skills on a range of events from bike trials to mobility skills. It's great fun in a friendly atmosphere with bike mechanics on hand.
Refreshments and a barbecue are included with your ticket.
Did you attend this event? Please give us your feedback by clicking here:
https://www.surveymonkey.co.uk/r/GJQN5PG