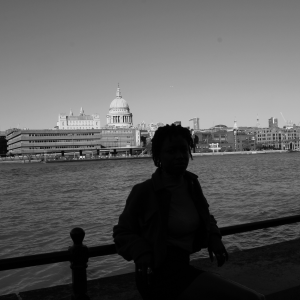 by Theatre Peckham Artists: In - Residence
Triggernomics is a multimedia live performance and film showcase curated by Theatre Peckham Artists-in-Residence – stage managed by Fatima Duke-Pratt - that explores the entanglement of race, class, gender, sexuality, ability and mental health within the Black community.
'Barefoot' by Rhoda Amma Arthur is a montage of scenes that explore the racial injustices of young Black people and the after-effects on their mental health.
'Core' by Vanessa Okeowo is a film about anxiety and lack of communication as seen through the eyes of a father & son.
'Prague' by James Price is the story of a young man who experiences the debilitating effects of psychological trauma, who then uses it to improve a familial relationship.
'It's A Hard Work Life' by Mary Sesay tells the story of a young woman fighting intellectual oppression and the problematic effects it has on her everyday life.
'Pretty for a Dark Skin Girl' by Ore Solesi is a story about a young Black woman who goes on holiday and experiences colourism
Date
: Friday 19 July | 7.30pm (
90 mins
)
Price
: £5
Age
: 14+