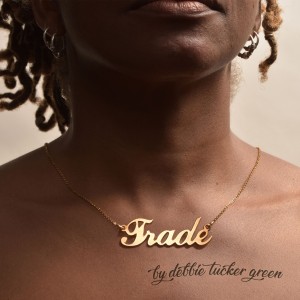 New Perspectives presents
trade
by debbie tucker green
directed by Jack McNamara
Welcome to the Caribbean. Where the sun is hot and the living is uneasy.
Meet three women. An unlikely trio. Different ages, backgrounds and attitudes. Each has a unique relationship with the island. A home. A regular holiday haunt. A first time visit. Through language that fizzes and sparks, we begin to discover that they share one surprising thing in common.
trade was first performed in 2005 by the Royal Shakespeare Company, New Perspectives brings debbie tucker green's distinctive voice to a regional audience. Get set for an intoxicating mix of fresh rhythm and raucous humour, as the women come to terms with the transactions that define who they are.
Contains strong language.
Date
: 17 October | 7.30 pm (1 hour inc. post show Q&A)
Age
: 14+
Price
: £12 / £10 concession