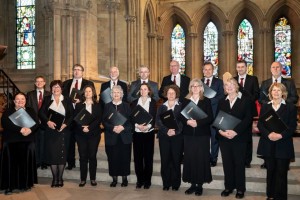 Promoter: Gramercy Music Ltd
This special Christmas concert will include festive music old and new, by composers including Praetorius, Walton, Macmillan, Lassus and Rutter.
Formed almost 40 years ago, the Lichfield Cathedral Chamber Choir is a versatile ensemble that has a wide-ranging repertoire of sacred and secular music.
The choir is a regular performer at venues across the UK, overseas and on radio broadcasts. It has twice participated in the Sainsbury's Choir of the Year competition.
An accomplished conductor and organist, Martyn Rawles is the Assistant Director of Music and Organist at Lichfield Cathedral.
Tuesday 17th December at 7.30pm
Tickets £19.50