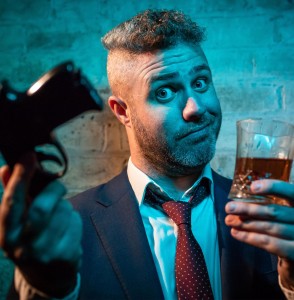 In a one-man interactive spy story, that's part game, part interactive theatre, part improv comedy, Neil Connolly plays a Spymaster and the audience his spy network. villains to thwart and secrets to be stolen. But he can't do it alone.
For those who leap from their seat at the chance to be a spy, this mission is for you. For those who want to watch their espionage escapades from a safe distance, they got you covered too.
Lamplighters is a (silly) but loving parody of John le Carre's Cold War masterpieces. A trip behind the Iron Curtain has never been so fun.
Saturday 27th & Sunday 28th July Tickets:
 £10, Concession Over 65/Under25  £8
All Ages