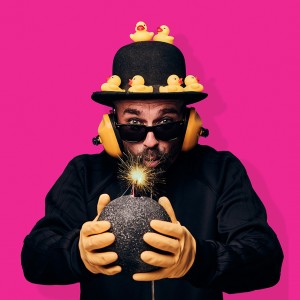 Crazier than finding a penguin in your fridge... Bang! Turbo-charged Seska throws buckets of happiness into the air, in this brilliantly inventive magical show for all ages. Entertaining crowds from Mumbai to Trinidad, Seska is also a firm favourite at Camp Bestival !
It's super-hilarious magic- 'my kids loved him ' -Jonathon Ross Big Tent !
Big Show ! Big Fun for All ! SESKA sold out here in 2018 so get your tickets quick !
Saturday 27th July - 2pm and 4pmTickets:
 £8, Family Ticket (4)  £25, Fringe Friends 2 for 1
Family Friendly