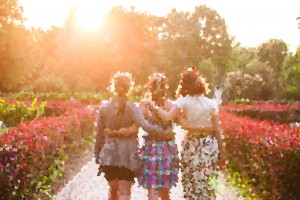 WORLD PREMIERE!
Two actors, and one singer ... makes 3 Women! Origins Theatre brings words, music and drama together in two short plays to create a funny, thoughtful, heartwarming and moving portrait of two women at different stages of life.
The first play is produced in association with the blog 'I Know I Need To Stop Talking' which has around 160,000 Facebook followers ... A young mum on a night out drinks wine and talks tampons, teachers, turds in the toilet, and anything else that crosses her mind.
In 'The Postman', a lonely pensioner waits for the junk mail to arrive and the postman to whistle and wave.
A singer takes the stage for both plays to punctuate their thoughts and feelings with specially composed songs.
Join us for a unique experience ... 
Thursday 25th & Friday 26th July - 6pmTickets:
 £10, £8 Conc., Fringe Friends 2 for 1
16+