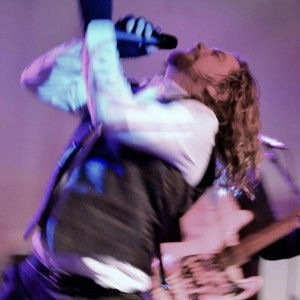 Slingshot Records is proud to present live: Slombers Woke, their spearhead act. This local folk rock band will beguile you with John Sharman's beautifully crafted songs evoking shades of Crowded House and Gomez, delivered with the vocal talent of Paddy Cullen.
In addition to the live music, the jazz-inspired recording 'Betrayal in Poland' by ...nicepeople featuring local heroes Studio Humbug, Jez Gray, Rupert Brown and Gareth Balch will make its debut: a sonic treat.
Other quirky innovations include Cardboard Tourist, Nash Van Drake and Stephen Foster- Pilkington.
Aural culture awaits you...
Friday 26th July - 4pm - 5pmTickets:
£6, £25 Group of 5, Fringe Friends 2 for 1
12+