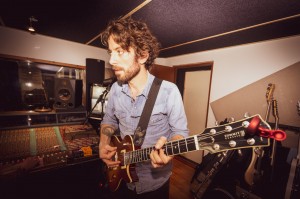 Casino Moon are undoubtedly an exciting live band. Go to a gig and witness the energetic, addictive melodies combining eclectic sounds of folk and Americana. It's a unique sound that will leave you wanting more.
"I caught your set today and was blown away. Amazing. How you came out on stage and performed that opening song stopped me in my tracks. Jaw hit the floor. Fantastic and very moving." 
- Jules Redux, London, 2019
Although recently conceived, this musical journey stretches back many years. Experimenting and developing traditional folk patterns with modern, cross-genre influences. Not an easy feat. But the result combines some of London's finest musicians and song writing talent with accolades including appearing on BBC 6 Music and performing at major festivals including Robert Smith's Meltdown, Isle of Wight and Kendall Calling. With two dates at Ventnor Fringe Festival, Casino Moon's unique sound is something you won't want to miss. 
Thursday 25th July - 9pmTickets: 
£10, Fringe Friends 2 for 1
16+