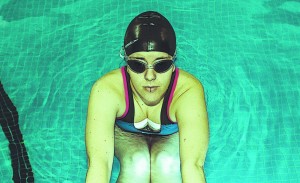 Q.
What happens when you move a 12-year-old from Basingstoke to Zambia?
A
. She swims.
Katrina brings her mesmerising physical poetry show to Ventnor following an award-nominated run at Brighton Fringe. Spoken word meets swimming lessons and some early '00s R&B in a moving and humorous coming-of-age tale about learning to fit into your skin.
"Deserves an audience"
- Broadway Baby
"Thoroughly absorbing"
- The Cornishman
"Perfect poetic style"
- The F-Word
"Her physical choreography is stunning. The whole piece is half dance, half body-as-cursive-script"
- Apples & Snakes

Friday 26th July & Saturday 27th July - 3pmTickets: 
£10, £8 Conc., £30 Group of 4, Fringe Friends 2 for 1
12+