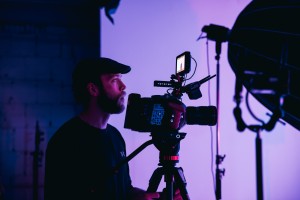 If you're interested in filmmaking, this is a great chance to talk with Alix Taylor, BFI NETWORK Talent Executive at Film Hub South West.

Based at the Watershed in Bristol, they represent BFI NETWORK in the region, which nurtures and champions the UK's most exciting and breakthrough filmmaking talent. Find out more about BFI NETWORK South West here.
This will be an informal online event where Alix will explain more about the BFI NETWORK South West, what they do and the funding, training and networking opportunities that they provide. This is a great chance for those at the very start of their careers but with a serious interest in writing, directing or producing film. 
 
Practical info: This opportunity will be delivered in a group via Zoom, after booking a free ticket we will send you a link to the video call.

Access info: Access bursaries available for anyone who requires any extra support in order to attend the event virtually (e.g. a BSL interpreter, note taker, support worker etc.). Please email us ahead of the event with any access requirements at: hello@ventnorexchange.co.uk

Wednesday 23rd February 2022 - 7.30pm - 8.30pm
FREE (Online Event)