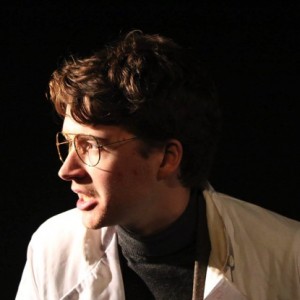 L O V E is a time-travelling thriller comedy about love and everything that is terrible about it. With more than 100 characters over 2 million years, performed by the maniac clown Jacob Lovick, and written with Tyler Harding, the show tells the story of Norman and Margot, two time travellers with nothing to lose except the whole of history itself. Accompanied by an original score written and performed by Jack Toop.
★★★★★ 
- Broadway Baby, Fringe Biscuit, Mumble Comedy, EdFringeReview, Voice Magazine.
"The sort of show that makes you excited about the Fringe again."
- Broadway Baby
Saturday 24th & Sunday 25th July 2021 - 8pm Tickets: 
£10 
Under 25 
£5 
Culture Pass/Unlimited Pass 
2for1
16+