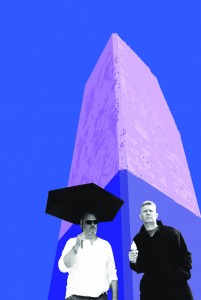 Welcome to an evening of original music from the Slingshot Records' roster - presenting Slombers Woke and Kris Birkin. Slingshot Records was created in 2018 by its founders specifically to unearth hidden gems of talent, so join us to hear these gems played live. You'll love it. We look forward to welcoming you. Visit Slingshot Records at https://www.slingshotrecords.co.uk/home2/
Kris hails from the Isle of Wight and is formerly the guitarist of The Bees.
The Bees released four albums: 2002's Mercury Prize-nominated Sunshine Hit me, its 2004 major label follow-up Free The Bees (which was recorded at Abbey Road Studios), and 2007's Octopus. Their fourth album, Every Step's A Yes, was released on 11 October 2010. The Bees supported Oasis in 2005, and Madness in December 2007 during their Christmas tour, and supported Paul Weller in the UK on selected dates of his "Winter Arena Tour" We welcome Kris with open arms and look forward to a wonderful partnership. How very exciting!'
Slombers Woke are an accomplished and well established five piece folk rock band from the Isle of Wight drawing on the British song writing tradition.

Erudite lyrics and strong arrangements provide the crafted backdrop over which Paddy Cullen's rasping vocals soar. With songs that explore such diverse issues from bereavement to revenge in ice skating, what's not to like? Slombers Woke's album Somewhen (Slingshot Records) is the band's second album and these in addition to two accomplished EPs constitute their back catalogue.
Friday 30th July 2021 - 8pmTickets: 
£12 
Under 25
 £8 
Culture Pass/Unlimited Pass
 2for1
12+