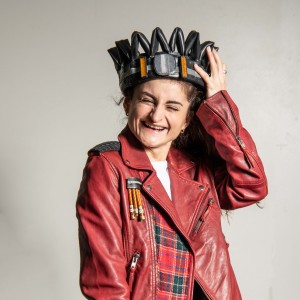 The HandleBards are a three strong troupe of actors who pedal environmentally sustainable Shakespeare to venues across the UK. Forget the tears and tragedy and join the all female troupe indoors this time at Ventnor Exchange for their unhinged bicycle-powered, laugh-out loud version of Macbeth. With music, mayhem and more costume changes than you can Shake a spear at, expect the HandleBards usual irreverent, charming and hilarious style to come bursting onto the stage.
Wednesday  19th - Thursday 20th Janurary 2022 - 8pm
Tickets:
£15 
Under 25
£7.50 
Culture Pass
2for1
Unlimited Pass
Free
Age:
8+
Duration:
90mins
Want to go to this show for free? 
Support our work and get free tickets to every show. Subscribe to Ventnor Exchange with an Unlimited Pass for just £9.99/month